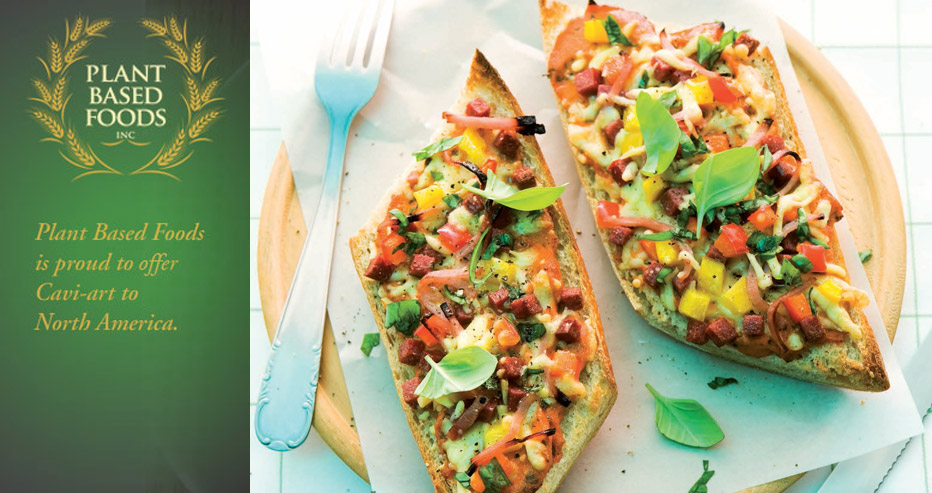 Plant Based Foods, Inc is a new food distribution company that specializes in unique, exciting and exceptional tasting plant based food. Our quest is to find organic, plant based food products from other continents and bring them to the US market. Essentially we seek food products as natural as possible.
We would like to introduce to you Cavi-art from Denmark and Tartex from Germany.
Cavi-art is a delicacy made of seaweed which looks and tastes very much like lumpfish caviar. Its fine consistency and delicious flavor has made the product a hit in Europe. The product line has 9 different flavors which are shelf stable and great to cook with. They don't discolor other food and stay crisp even in hot dishes. Our seaweed caviar make a great enhancing garnish and will put the finishing touch to many different dishes. Check out our recipes.
Tartex's plant-based food product line is the leading vegetarian brand in Europe. Their first vegetarian spreads were created more than 60 years ago. Tried-and-tested recipes, and strictly controlled production ensure the high quality of the products. The delicious, melt-in-your-mouth pates are made with selected, organic raw ingredients and natural nutritional yeast, no artificial additives, flavor or coloring. Simply incomparably good!
Contact us for more information on these products at info@plantbasedfoods.com or 1-540.687.8432
---